UNIMY LIBRARY - CYBERJAYA CAMPUS
17/9/2019 10:00 AM
---
HI!
WELCOME TO UNIMY Library.
Please be informed that library will be temporarily closed starting from October 2022 until futher notice.

UNIMY Library Online Service:
New Ebooks in the house!! >>> Proquest Ebook Central >>> https://unimy.ebookcentral.proquest.com/
OPAC >>> https://libopac.unimy.edu.my/
ProQuest Research Library >>>> https://search.proquest.com
Open Access Online Resources Website >>> http://library.unimy.edu.my | explore Open Access Resources
E-Learning ( LinkedIn Learning ) >>> https://www.linkedin.com/learning/

<!>Contact us @ LIVE CHAT : Here

For any inquiries and assistance, please contact [email protected]
<!
HOW TO USE PROQUEST RESEARCH LIBRARY EFFECTIVELY
15/12/2021 11:54 AM
---
e-Book
As a generic term, an electronic book (variously: e-book, eBook, e-Book, ebook, digital book or e-edition) or a digital book is a book-publication in digital form, consisting of text, images, or both, readable on computers or other electronic devices.
Wiley Online Library
Wiley Online Library is a subscription-based library of John Wiley & Sons that launched on August 7, 2010,
replacing Wiley InterScience. It is a collection of online resources covering life, health, and physical
sciences as well as social science and the humanities. To its members, Wiley Online Library delivers access to
over 4 million articles from 1,500 journals, more than 14,000 books, and hundreds of reference works, laboratory
protocols, and databases from John Wiley & Sons and its imprints, including Wiley-Blackwell, Wiley-VCH, and Jossey-Bass."
|InCampus Access|
http://onlinelibrary.wiley.com
---
IG Publishing eBook
A powerful clustering engine to help you quickly analyze search results as well as to discover related topics.
|InCampus Access|
http://portal.igpublish.com/iglibrary/
---
Free Tech Books
This site lists free online computer science, engineering and programming books, textbooks and lecture notes,
all of which are legally and freely available over the Internet.
http://www.freetechbooks.com
---
u-Pustaka
u-Pustaka is an innovation that manifests a collaborative synergy from the Ministry of Information
Communications and Culture (KPKK) through Malaysian Communications and Multimedia Commission (MCMC),
with the support of the National Library of Malaysia (PNM) and the u-Pustaka Consortium members.
https://www.u-library.gov.my/portal/web/guest/onlinedatabases
---
TEACHING COMMONS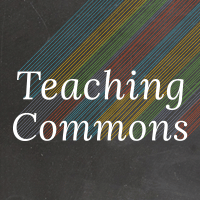 The Teaching Commons showcases high-quality open educational resources from leading colleges and universities and makes them available to educators and students around the world. Curated by librarians and their institutions and hosted by bepress, the Teaching Commons includes open-access textbooks, course materials, lesson plans, multimedia, lectures, k-12 materials, and more.
https://teachingcommons.us/
---
DPLA Ebook

A single point of access. A gateway to the cultural and intellectual riches stewarded by libraries, archives, and museums across the United States. Open to all, and only possible in the Digital Era. This was the founding vision of the Digital Public Library of America, first imagined in 2010 as an open, distributed national digital library to harness the power of collaboration to inform and empower everyone.
---
OPEN TEXTBOOK LIBRARY

Open textbooks are textbooks that have been funded, published, and licensed to be freely used, adapted, and distributed. These books have been reviewed by faculty from a variety of colleges and universities to assess their quality. These books can be downloaded for no cost, or printed at low cost. All textbooks are either used at multiple higher education institutions; or affiliated with an institution, scholarly society, or professional organization. The library currently includes 781 textbooks, with more being added all the time.
---
Proquest Ebook Central ::NEW!!::

Ebook Central provides access to thousands and thousands of e-books from trusted publishers in all academic subject areas. Individual chapters can be downloaded as PDF files however downloading entire books requires Adobe Digital Editions, see the ProQuest guide to Ebook Central for more information. Titles may have download limits, check each title for details
https://unimy.ebookcentral.proquest.com/
Open Access Resources
Open Access refers to resources that are freely available for viewing and/or use.
MyTO

It lists the theses collection compiled from public academic universities and university colleges as well as private academic universities.
http://myto.upm.edu.my/find/
---
MALCat

PERPUN Library Catalog is a union catalog for all the public university libraries and government link corporate university library registered with Ministry of Higher Education.
http://malcat.uum.edu.my/kip/
---
ELSEVIER JOURNAL FINDER
Find suitable journals by entering the title and abstract of your paper. Easily find journals that could be best suited for publishing. JournalFinder uses smart search technology and field-of-research specific vocabularies to match your paper to scientific journals.

https://journalfinder.elsevier.com/
---
Open Access Journal - Computer Engineering

Engineering Science and Technology, an International Journal (JESTECH)
Engineering Science and Technology, an International Journal (JESTECH) (formerly Technology), a peer-reviewed quarterly engineering journal, publishes both theoretical and experimental high quality papers of permanent interest, not previously published in journals, in the field of engineering and applied science which aims to promote the theory and practice of technology and engineering.

https://www.sciencedirect.com/journal/engineering-science-and-technology-an-international-journal/issues
---
Open Access Journal - Computer Science


Journal of Computer Engineering & Information Technology
Journal of Computer Engineering & Information Technology is a peer-reviewed scholarly journal and aims to publish the most complete and reliable source of information on the discoveries and current developments in the mode of original articles, review articles, case reports, short communications, etc. in all major themes pertaining to advances in Computer Engineering & Information Technology and making them available online freely without any restrictions or any other subscriptions to researchers worldwide.
https://www.scitechnol.com/archive-computer-engineering-and-information-technology.php
---
IEEE Photonics Journal

IEEE Photonics is an online-only rapid publication archival journal of top quality research at the fore-front of Photonics. Photonics integrates quantum electronics and optics to accelerate progress in the generation of novel photon sources and in their utilization in emerging applications at the micro and nano scales spanning from the far-infrared/THz to the x-ray region of the electromagnetic spectrum.

https://ieeexplore.ieee.org/xpl/RecentIssue.jsp?punumber=4563994
---
IEEE Spectrum

IEEE Spectrum is the flagship magazine and website of the IEEE, the world's largest professional organization devoted to engineering and the applied sciences. Our charter is to keep over 400,000 members informed about major trends and developments in technology, engineering, and science. Our blogs, podcasts, news and features stories, videos and interactive infographics engage our visitors with clear explanations about emerging concepts and developments with details they can't get elsewhere.
https://spectrum.ieee.org/
---
OPEN ACCESS JOURNAL

Oxford Academic Journal (Open Access)
Oxford University Press (OUP) is mission-driven to facilitate the widest possible dissemination of high-quality research.



Elsevier Open Access Journal
All articles in open access journals which are published by Elsevier have undergone peer review and upon acceptance are immediately and permanently free for everyone to read and download.



Wiley Open Access
Wiley Open Access publishes authoritative peer reviewed open access journals across many research disciplines.




Sage Open
SAGE Open is a peer-reviewed, "Gold" open access journal from SAGE that publishes original research and review articles in an interactive, open access format. Articles may span the full spectrum of the social and behavioral sciences and the humanities.



Emerald Open Access
Emerald Open consist the open access journal open access books and emerald open research. This help researchers make their findings open to all, giving them the opportunity to create real impact and drive positive change across the world. We do this by offering choice and flexibility when it comes to publishing open access. All research published through our open access routes has been through a rigorous peer review process ensuring we provide quality, relevant content.
Online Databases
UNIMY Library subscribes to a number of multi-disciplinary databases. Links to database titles are listed either by the alphabetical or broad subject categories.
Cambridge Dictionary Online
http://dictionary.cambridge.org
---
Encyclopedia.com
http://www.encyclopedia.com
---
Britannica Online
http://www.britannica.com
---
Malaysian Journal of Computer Science
https://ejournal.um.edu.my/index.php/MJCS/
---
Computer Society Digital Library (CSDL)
https://www.computer.org/csdl
---
ProQuest Research Library

ProQuest Research Library provides one-stop access to thousands of full-text periodicals from one of the broadest, most inclusive general reference databases ProQuest has to offer. Search from a highly-respected, diversified mix of scholarly journals, professional and trade publications, and magazines covering over 150 subjects and topics. in all instances.

Subjects Covered: General Reference, Homework Help | Explore
About
Library Overview
The library was first set up in April 2013 at Satyam Learning Center, Cyberjaya. From Putrajaya Campus, now we are back at Cyberjaya @ Star Central, library located at level 6.





Unimy Library function is to serve the students, lecturers and the staffs of UniMy. The library holds approximately around 3000 titles comprising books, periodicals, CD-ROMS, etc.

The collections cover the subjects offered by the University focusing in the area of Computer Science, Engineering, Business Computing, Multimedia.
---
Membership
Memberships of UniMy Library are for students, lecturers and staff of University Malaysia of
Computer Science and Engineering. UniMy Community are automatically members and have the privilege to use library services and facilities.
---
Rules and Regulations


Library users must display their ID card throughout their stay in the library.


Only reading and writing related materials can be brought into the library.


Mobile and similar electronic devices must be switched off or put into silent mode before entering the library.


The library accepts no responsibility for loss of any of personal belonging(s).


Smoking, eating and drinking is strictly prohibited inside the library.


Silence is to be strictly observed in the library.


Mutilating or stealing library material/property are liable to strict disciplinary action


Reservation seats are not permitted


Ensure the placement chair and tables or any furniture in the library are accordingly.


Library user may be required to show all books and items carried for inspection at the exit gate before leaving the library. This is especially so when the exits gate's alarm rings.


All library users must vacate the library at least 10 minutes before the library closes.


---
Library Form and Download
1) Purchase Suggestion Form :: Click Here

2)Documen Delivery Services :: Click Here

3) Library Orientation :: Click Here

Research Support
Open Access Journal

The Directory of Open Access Journals (DOAJ) is a website that hosts a community-curated list of open access journals, maintained by Infrastructure Services for Open Access. The project defines open access journals as scientific and scholarly journals making all their content available for free, without delay or user-registration requirement, and meeting high quality standards, notably by exercising peer review or editorial quality control.
http://doaj.org
---
Open Access Theses and Dissertations

This is an index of over 3.5 million electronic theses and dissertations (ETDs). To the extent possible, the index is limited to records of graduate-level theses that are freely available online. Online resource for finding open access graduate theses and dissertations published around the world. Metadata (information about the theses) comes from over 1100 colleges, universities, and research institutions. OATD currently indexes 5,153,410 theses and dissertations.
https://oatd.org/
---
The Networked Digital Library of Theses and Dissertations (NDLTD)

The Networked Digital Library of Theses and Dissertations (NDLTD) is an international organization dedicated to promoting the adoption, creation, use, dissemination, and preservation of electronic theses and dissertations (ETDs). We support electronic publishing and open access to scholarship in order to enhance the sharing of knowledge worldwide. Our website includes resources for university administrators, librarians, faculty, students, and the general public. Topics include how to find, create, and preserve ETDs; how to set up an ETD program; legal and technical questions; and the latest news and research in the ETD community.
http://search.ndltd.org/
OPAC
UNIMY LIBRARY OPEN PUBLIC ACCESS CATALOGUE (OPAC)
UNIMY LinkedIn Learning
New initiative at UNIMY Library towards digital literacy and upskilling the 21st century learner. Kindly contact us for more info.
LINKEDIN LEARNING @ UNIMY LIBRARY
Dear Student;

New Resources - LinkedIn Learning @UNIMY Library - E-Learning platform of courses for you to enhance your knowledge and skills. Activate your license now !! Contact us at [email protected] for inquiry.
:How to activate LinkedIn Learning : Click Here

:How to use LinkedIn Learning : Click Here


Infographics
New approach towards educate the learner. "BE STUBBORN ABOUT YOUR GOALS AND FLEXIBLE ABOUT YOUR METHODS." –UNKNOWN
INFOGRAPHICS: HOW TO TURN YOUR THESIS INTO ARTICLE
---
5 Steps of Information Literacy
Repository
UNIMY Institutional Repository
The UNIMY Institutional Repository service is developed to host the full-text of published research material produced by members of the University. It is part of the UNIMY Library Archives. The material in the archive is available to be browsed, searched, read or printed by anyone interested in its content.
https://library.unimy.edu.my/repository/